I'm really excited to have been asked to reprise the show during Transgender Week of Awareness this year.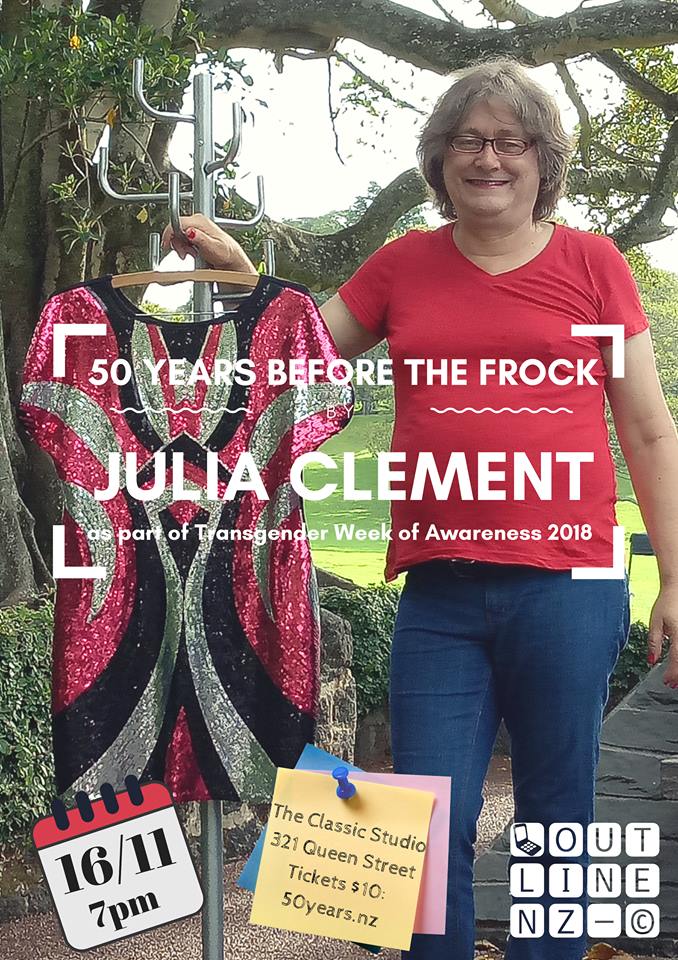 Provisionally it's scheduled for 16 November 2018 @ 7 PM in the Classic Studio, 321 Queen Street, Auckland.
Thanks to sponsorship from Outline the tickets are $10.
There's an event listing on my performer website, and I'll be publishing more details there as they come to hand.
I've also "expressed interest" in reprising the show in community venues during Auckland Pride next year but no idea yet if it will be accepted.